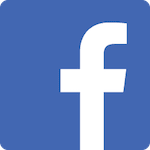 The BAM is one the most passionate and dedicated martial arts practicioners and teachers I have ever known. You can feel the positivity and enthusiasm ooze from his pores, just being in his presence. And his partner and wife, Kimber, is equally impressive. A one-two combination that is rarely seen, at this level, in the martial arts instruction industry.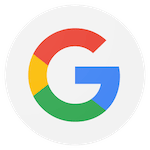 Nkechi Maduka-Bavugamenshi
Best Martial arts school. They really believe in a well-rounded child; and incorporate your child's performance at school and at home to determine if they can test for the next belt level.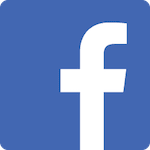 We found BAMS during a difficult season of our family's life. We knew we wanted to have something that was productive for our daughter, but we never expected to find a place that almost immediately felt like a second home. From the very first class, we felt welcomed and supported. The owners, Kimber and Bam, as well as the fellow student leaders in the school work hard to make sure that they are not only cultivating exceptional martial arts instruction, but also a strong community. They encourage a lifestyle of total self mastery. Every class is more than simply learning forms and drills, but is also full of wisdom and life lessons on confidence, success, focus, and respect. We were so impressed with this school and community that my husband and I joined a month after my daughter. I went from being almost completely sedentary to working out four times a week (and loving it) at five months pregnant. They modified the workout for me so that I could participate with my physical limitations during pregnancy and every class is full of positive energy, lots of sweat, and pushes everyone in class to really dig past what they think they are capable of. In the short time we have been here, our daughter has shown so much progress not only in her skill, but also confidence and focus and we have found that doing this as a family has been a source of strength and comfort. I am infinitely grateful to have found this place and look forward to growing in my own self mastery with these teachers as a guide and support for years to come. I recommend this school to anyone who not only wants an awesome workout, but a space to uplevel their lives through the development of personal strength, positivity, focus, and mindset mastery.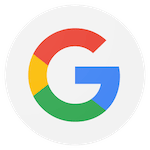 I found The BAMs four years ago in my search for an intense workout. From the moment I arrived I knew I was in the right place. It has been an awesome journey with both personal highs and lows. Martial Arts was something new for me coming from a ballet background. They actually helped me find ways to blend the two and feel comfortable in class. I would say this has been a great experience for me and I really appreciate all of the hard work and life lessons along the way. Excellent school for children and adults interested in martial arts.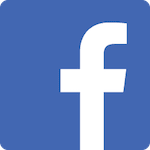 My daughter has been going to The Bams for only about 5-6 months now. But, we absolutely love this place. The way the owners care about the families is absolutely amazing! When your child starts a new activity, you observe and take notice of the overall feeling of the experience. At the Bams, my daughter has had a great experience. At the age of 4, she can tell and show you how she would defend herself, call for help, shout if someone who is not her parent tries to grab her, and how to meditate. She practices these things on her own sometimes without me asking her to.
Professor Bam and Master K are like immediate family. They not only make the students feel like family and very comfortable by the attention they give but they include the parents and make us feel very welcome and involved. While watching the classes, I have noticed that Master K gives each student the same amount of time and attention. If a student is doing well, she praises them, if they are doing just ok, she encourages them, if they are struggling, she supports them. It is a joy to watch.The Johnson family is an amazing example for the students in how families work together. They are teaching more than martial arts, they are teaching life skills. Thanks a million for all you are to the children.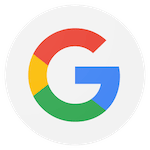 My son attends Bams and he loves it. They teach great discipline and techniques. My son has made great strides in both respecting others and his fighting techniques. I would recommend anyone to send their kids here!!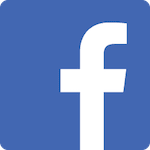 My son has been with the BAM's since January and I can definitely see an improvement in him. He listens the first time more frequently and he is more confident in himself. His confidence shows in conversation he will look you in the eye and isnt afraid to say what he needs to say even if he stutters thru it, when before he would shut down and give up if he couldnt get out what he wanted to say. Hes excited about going to his " ninja classes and now I find him punching and kicking all over the house. Im looking forward to seeing what other gains he makes!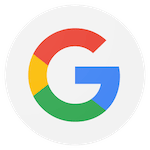 My 6 year old son loves the Bams and is always excited to learn more. My son refers The Bams as his family, ( his brothers and his teachers). An only child never exposed to this type of environment, welcomed the first day. Self confidence, attitude, respect, and honor are important to him...Its amazing how a 6 year old respects and honor his Creed, his professor and Masters and his peers. I've seen my son blossom into an honorable respectable intelligent 6 year old boy destined for success and determined to do more, be more.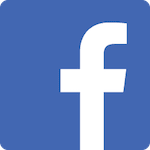 I love the BAMs Martial Arts Academy. The community is very inviting and the classes are very fun, even though they are challenging. Students find ways to encourage each other and help others do the best that they can. I have been taking classes there for around five years now as has my brother, and ever since I started taking classes I have started to make changes in my own life. My father also takes classes there and enjoys them and the community as well. I am a lot more active and have gained a more respectful outlook on life from the BAMs. I have recommended the BAMs to others before, and will continue to do so.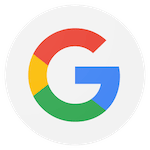 The instructors here are the best. I love how they encourage the kids, teaching yhem never to give up, manners as well as discipline. My son loves going here.